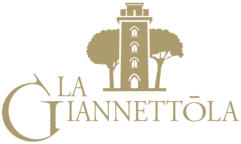 Our
vineyards
thrive
in
the
Castelli
Romani
area,
a
fortunate
area
for
the
right
geographical
position
which
ensures
the
ideal
environment
for
the
growth
of
the
vine
and
its
fruits
for
a
wine of the highest quality due to sun exposure, volcanic soil and altitude.
LA BREZZA
GRAPES: Chardonnay 100%
In our region Chardonnay has been grown for decades. In particular
here, close to the Agro Pontino, it has had a great diffusion thanks
to the excellent quality results achieved with the wines produced.
The detailed sheet:






IL LASCHETTO
GRAPES: Malvasia Puntinata 100%
Malvasia Puntinata is the native white grape variety
most important in Lazio. Grown and vinified with many
precautions, it produces a well recognizable and pleasant wine.
The detailed sheet:
WANDA
GRAPES: Syrah 100%
Syrah was introduced in our territory in the middle of
1980s when a more attentive market began to emerge
to the consumer and to the quality of the wines. In our company
was implanted in the early new millennium, as per
charting a new way forward for the years to follow;
the way of quality.
The detailed sheet:



IL FRANGENTE
GRAPES: Cesanese di Affile 100%
Most famous autochthonous variety of Lazio, the Cesanese after
a long period of neglect was replanted and
vinified in different areas. We consider it one of the most
important varietal expressions of the Lazio region, a wine
with character, clearly perceptible, never boring.
The detailed sheet: